Monday, November 29, 2010

Colorful Joy 2010 Christmas

Wednesday, November 10, 2010
As I sit down to write this my daughter Aida has come to ask me to open her purse for the 150th time in the last 15 minutes. Kallison is looking frantically for her cell phone and along the way collecting as many bracelets as she can fit on one arm. And I can just think of how thankful I am for these beautiful little girls. Then I began to reflect on the previous years around Thanksgiving and what I was Thankful for in the Past. I soon realize that most of the life changing decisions, choices, and God's plans come to play out in the month of November. I think he does that so that I never forget how amazing He is and how EVERYTHING happens in his timing. My mind quickly races to November 2007. When we announced to our families that we were having twins. And being so grateful and thankful to our amazing support systems that surround us and how awesome our families were.
Then as I think about family I am reminded of November 2009. That November was for so many reasons one of the most life changing, eye opening, amazing months of my life. It was full of so many emotions that words really cant describe. But I will try and give you a glimpse in to the roller coaster month of my life that has forever challenged me and changed me and for that I am ever so Thankful.
After a year and a half at our church Brian and I were very much involved. I was in leadership, Brian served on set up team, we were in Fellowship team training, we had great friends. But there was something missing and by an weird turn of events, Brian and I were baptized by some of our closest friends. I am ever so thankful for their persistent love and encouragement. I know that I am most Thankful for God's Amazing Grace and his Unconditional love and forgiveness for his children.
In May 2009, I began a 6 month training program to run the Rock and Roll marathon. With encouragement from Brian and friends, I trained and focused my energies on being able to run 26.2 miles. Brian trained as well, but due to an injury he was unable to complete training. I could have and would have easily quit, however, I did not. Instead, I ran long runs on Saturdays and during the week. I was up to running 18 miles. The longest I had ever run. And no lie, it took forever. It was a challenge everyday. I hurt, I cried, I was dehydrated, I was slow, I smelled bad... you name it. But in August after 18 miles, I got sick. Quit training during the week and just did long runs, and thought about quitting. As a compromise to my ego, I settled for running the Half Marathon. So on November 15th I ran 13.1 miles through downtown San Antonio. It required determination that I was sure I did not have in my self, In that short 13.1 miles, I went through every emotion possible. For my fellow runners 13.1 is a walk in the park, for me, for someone who hates to work out more than anything it was an accomplishment of a life time. I know I will never do it again! I remember calling my dad to tell him I finished. I remember how amazed and proud of me he was. And I remember telling him I received a metal for finishing and I couldn't wait to show it to him over Thanksgiving.
He never got to see it. He died a week later. And that brings us to the most private, challenging and cherished parts of the last year. And ultimately what I am most Thankful for this year.
And that is Gods loving embrace in the darkest of days. Family support, love, care, kindness and compassion. And for friends that are always there to give encouragement, truth in love, and best of all HUGS.
Sunday, November 7, 2010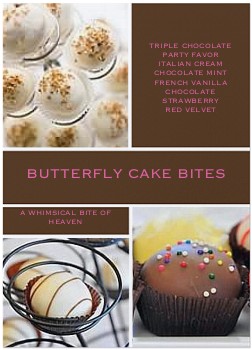 Big Cubes Chocolate Basic Borders